Caring for the world, one person at a time inspires and unites the people of Johnson & Johnson. We welcome innovation—bringing ideas, products, and services to life to advance the health and well-being of people around the world. We believe in collaboration, and that has led to breakthrough after breakthrough, from medical miracles that have changed lives, to the simple consumer products that make every single day a little better.
Join Us for Regular Vacancy Updates on –
Our over 125,000 employees in 60 countries are united in a common mission: To help people everywhere live longer, healthier, happier lives. In India, J&J operates as a single legal entity and consists of the 3 strategic business units: Consumer Products, Pharmaceuticals and Medical Devices, which are independently handled and report into their respective Global business segments
Job Title: Area Sales Manager
Location: Delhi, India
Job Description:
JJSV is recruiting for an Area Sales Manager, located in Delhi
This is the supervisory position for driving Cataract Business (Intra Ocular Lens & Phaco Machines) for Surgical Vision.
Job Responsibilities:
Sustainable Development – Market:
Focus on sustainable market growth through a mix of market development activities like CME/Counselor Training Sessions etc. Look at opportunities for upselling of premium products. Ensure that KOLs are delighted with the services and products of JJSV.
Sustainable Development – Team:
Work on the development of the team through a mix of joint field working feedback, product training, and pursuing in clinic scientific discussions of the products. Arouse a healthy and winning spirit among all.
Reporting & Coordination:
Maintaining reporting discipline and timely submission of: Sales Forecast/Monthly Activity Plan & Other Formats/ Phaco Funnel/ Monthly Reports/Expenses for Team & Self Appropriate coordination with Sales & Marketing and support functions for jobs to be done
Data Recording & Analysis:
Coordinate with sales team to collate the data on competitor product range with pricing & marketing strategy. Keeping record of JJSV secondary / tertiary sales in the market. Analysis of territory sales data, working reports and based on that give feedback to team & superior and, also, take corrective/supportive actions. [INSERT 5-10 bulleted duties that represent the most critical tasks/responsibilities for this job.]
Qualification: Graduate in any discipline from a reputed institute/ university. Preferably an MBA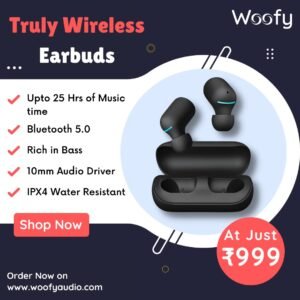 Experience & Skills:
Minimum 5-7 years of Experience in a similar industry with Man Management Experience with Excellent Techno commercial
Other:
Have lead responsibilities for one or more employees.

Under general supervision, works within established guidelines and has flexibility as to method, priority, and timing of job duties.
Requires some amount of initiative and judgment.
Salary: Negotiable
Contact Details:
Click Here to Know More & Apply Now
Click for More ASM Jobs in Pharma
---
Join Us for Regular Vacancy Updates on –