Caring for the world, one person at a time inspires and unites the people of Johnson & Johnson. We welcome innovation—bringing ideas, products, and services to life to advance the health and well-being of people around the world. We believe in collaboration, and that has led to breakthrough after breakthrough, from medical miracles that have changed lives, to the simple consumer products that make every single day a little better.
Join Us for Regular Vacancy Updates on –
Our over 125,000 employees in 60 countries are united in a common mission: To help people everywhere live longer, healthier, happier lives. In India, J&J operates as a single legal entity and consists of the 3 strategic business units: Consumer Products, Pharmaceuticals and Medical Devices, which are independently handled and report into their respective Global business segments
Job Title: Area Sales Manager
Location: Delhi, India
Job Description:
Johnson & Johnson Janssen is recruiting for Area Sales Manager – Mass Market, located in Surat.
The position is of a team handling role and you will be responsible for driving business growth in assigned territory, maintaining effective customer relations, mapping territory potential, cascading science behind brands with benefits of brands and collaborating with KOLs.
Key Job Responsibilities:
To Achieve Objectives Consistently through effective Planning, setting ambitious sales goals Analyzing data on past performance & projecting predictable performance for the future by adherence to the company's compliance standards.
Recruit, build & nurture Talent in the team by Identifying Individual strengths.
To Coach, Mentor team & thereby add value to improve Skill & performance of the team.
Build sustainable, long term relationships with Key Opinion Leaders
Help create and execute plans for conducting scientific activities such as CMEs, develop CRM strategy, which shall change Belief & Behavior of HCP.
Effective execution of Marketing campaigns in order to build Conviction which shall change the belief & behavior of HCP. Ability to share feedback with the Marketing team about competition, strategy execution of team as a part of the feedback.
Strong scientific acumen & communication skills for effective Performance Ability to collaborate effectively across the team.
Understanding of Key account Management & ability to drive team performance by designing an effective execution plan
Ensure the availability of products through distributors and other channels as required to service the patients.
Timely Mapping of Area Potential & Ability to create an action plan in coordination with team members.
High Accountability towards Performance, Ability to drive Mix of performance for area.
Prepare and submit sales & other reports on a timely basis, analyze sales trends, Customer Coverage, reports, forecasts & documents to support the team for Improved results towards achieving Objectives.
Review and analyze customer prescriptions/product sales and establish improvement plans to develop subordinates
Follow up with customers to resolve any issues and ensure satisfaction. Collaborate with other departments to ensure a timely resolution
Other: Willingness to travel Nationally for 8 to 10 Days a month as a part of outstation
Qualification: B.Sc/B.Pharma Preferably with MBA
Experience & Skills:
Total experience of 5-8 years of Pharmaceutical sales
Preferably 2 years of experience as Area Sales Manager (People Leader).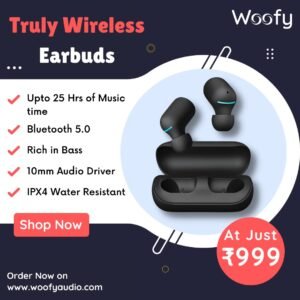 Salary: Negotiable
Contact Details:
Click Here to Know More & Apply Now
Click for More ASM Jobs in Pharma
---
Join Us for Regular Vacancy Updates on –