Janssen, the pharmaceutical division of Johnson & Johnson, is dedicated to addressing and solving some of the most important unmet medical needs of our time in India, in oncology, immunology, neurosciences & analgesia, dermatology, infectious diseases and metabolic diseases in India. Driven by a strong commitment to the health and well-being of patients, Janssen India brings innovative products, services, and solutions to people throughout the world. Janssen recognizes the impact of serious conditions on people's lives and aims to empower people through disease awareness, education, and access to quality care in six therapeutic areas.
Join Us for Regular Vacancy Updates on –
Johnson & Johnson companies are equal opportunity employers – The Global Job Posting policy promotes the dedication to the advancement and development of our employees. We invite you to read this posting and apply it if you are passionate about the position and meet the requirements.
Position: Associate District Manager ( M.R)
Location: Siliguri, West Bengal, India
Therapy to Handle: Mass Markets & Immunology (May change from time to time as notified)
Job Description:
Position Summary: The incumbent will be responsible for driving business growth in assigned territory, maintaining effective customer relations, mapping territory potential, cascading science behind brands with benefits of brands, and collaborating with Health Care Practitioners.
Job Responsibilities:
Drives business growth in the assigned territory by delivering on budgeted sales objectives while adhering to organizational policies and interest for executing the role as per supervisory guidance
Reviews and discusses his plans for the achievement of his territory sales budget each month. Seeks ASM/RBM guidance in formulating sales strategy.
Schedules the frequency of his calls on the doctors regarding company products. Strictly adheres to coverage plan and frequency.
Maps potential of the territory and relates it to market trends and competitors' activities
Profiles assess potential, prepares target lists, and enlists new doctors as per business requirements. Plans and prepares interventions to work with new doctors.
Books orders from the retailers/Distributors to ensure adequate availability to meet the market demand.
Ensures Pre-call planning for the effective outcome from HCPs
Builds sustainable, long term relationships with Key Opinion Leaders/Key Business leaders in the assigned territory by involving them in scientific engagements at regular intervals and through effective coverage at the right frequency
In consultation with the medical affairs team, executes and plans for conducting scientific activities team such as continuous medical education and executes marketing campaigns from time to time to service listed HCPs in prescribed territory
Collects and submits stocks and sales statements and other required documents in a timely and accurate manner, Participates in RCPA (Retail Chemist Prescription Audit) to identify potential customers
Prepares and sends daily reports electronically on his day-to-day activities mentioning in detail doctors' and chemists' call details and reports the same to Area Business Manager.
Use Technology developments for effective field operations.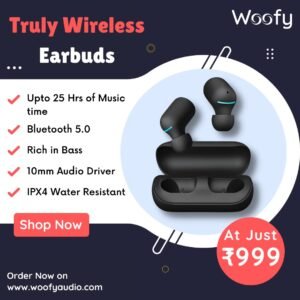 Qualification: B.Sc/B.Pharma
Experience: 1.5-4 Years with Proven Performance Track Records
Click Here for More Details & Apply Now
---
Join Us for Regular Vacancy Updates on –