A Leading Pharma Group with Global Presence and approvals from EU-GMP, MHRA-UK, ANVISA Brazil, PICS Ukraine, WHO Geneva, INVIMA Colombia, USFDA*
Join Us for Regular Vacancy Updates on –
We have 3 facilities in North India and 1 R&D center at Bengaluru,
1. Immacule Lifesciences- Manufacturing of Liquid and Lyophilized injections approved from MHRA, ANVISA, PICS Ukraine, USFDA
2. Acme Formulation Pvt Ltd- Comprises of 2 blocks (General & Hormone), manufacturing Tablets, Capsules approved by WHO Geneva
3. Acme Generics LLP – Comprises of 2 blocks (General & Thyroxine), manufacturing Tablets, Capsules approved by EU-GMP
Position: Head HR & Administration
Location: Baddi, Himachal Pradesh, India
Job Description:
Candidate Must be from Pharmaceutical Background Only
To ensure cGMP compliance, discipline, hygiene & healthy environment in Plant.
Responsible for the Data Integrity norms & effectiveness in the department.
Recruitment & Selection of Employees.
Communicate and coordinate with different departments to ensure the operational support timely and efficiently.
To ensure overall security arrangement, movement of men, and material within/ from the Company's premises.
To look after Admin. Activities in the plant-like Canteen, House Keeping, Transport, Laundry, Pest Control, Uniform, Scrap, Horticulture, etc.
To Liaison with Govt. Officials like Labour/ESI/PF/Factory/Employment etc., Union Leaders, and other autonomous bodies for obtaining necessary approvals and ensuring smooth working conditions in Plant.
Performance Appraisal System linked with reward management.
To ensure all back-end HR operational processes are managed well and maintain statutory compliances under various Labour Laws.
To ensure readiness for any crisis/accident/incident through employee awareness.
Conflict/dispute resolution relevant to admin function.
Prepare and maintain the various reports/documents and advise the employees regarding benefits, programs, and pay issues.
Reviewing and analyzing the data, information, and reports and ensures the policies and procedures
Counseling the applicants and employees on various rules, benefits, and job opportunities.
Evaluating and providing advice on the risk management issues.
Ensuring compliance of SOPs and company policies
To ensure that the required initial & continuing training of all department personnel is carried out and adopted to the need.
Responsible for Contractor and its labour management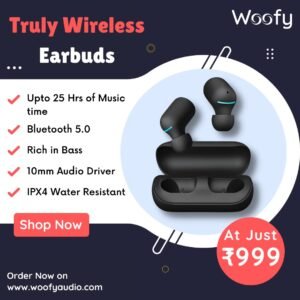 Qualification: Graduation/Post Graduation
Experience: 12-18 Years
Salary: 15,00,000 to 20,00,000 INR CTC/PA
Contact Details:
01795-248312
hr@acmegenerics.in, rahul.verma@acmeformulation.com
Click for More Head/VP/GM/CEO Jobs
---
Join Us for Regular Vacancy Updates on –