At Mankind Pharma, we aspire to aid the community in leading a healthy life by formulating, developing, commercializing, and delivering affordable and accessible medicines that satisfy urgent medical needs. Mankind Pharma came into existence in 1986, and in 1991, the company was formed into a legal corporation. However, it actively started working as a fully-integrated pharmaceutical company in 1995. Today, Mankind has an employee base of over 14,000 and is racing towards $1 Billion.
Join Us for Regular Vacancy Updates on
Designation: Medical Representatives and Managers
Location: All Over India – 165 Vacancies at 130+ Locations,
Kolkata, Kanpur, Delhi, Delhi NCR, Mumbai, Tamil Nadu, Bihar, Karnataka, Gujarat, Haryana
Job Description:
We are looking for motivated and self-driven individuals to join in the sales team of our fast-growing Generic division Mankind Prime. This is an exciting opportunity to join at an early stage and to grow along with the company.
We are open to hiring medical representatives with experience only in the Ethical (Branded) market/no-generic Experience. This is a great opportunity If:
1. You are working in a small company and have always wanted to move to a larger company but have not got the right opportunity
2. You have always worked hard but had not achieved the success which you deserved and wanted to move to a fast-growing company
3. If you have been working as a first-line manager in a company and looking for an opportunity to grow in your career.
We have multiple positions across the country for all levels of experience. So whether you are a fresher or an experienced professional please come forward and apply.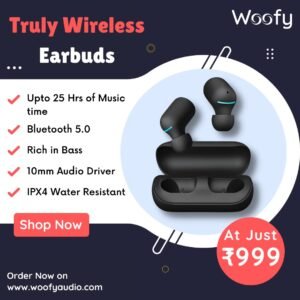 Key Responsibilities
Developing an in-depth understanding of medicines offered
Promotion of medicines to chemists, Stockist, and Dispensing doctors
Resolve any complaints or concerns related to products with help from head office
Managing distribution channel members such as Stockiest, Distributors & Chemists
Achieving month on monthly sales targets and help the company to achieve its goal
Ensuring availability of products at chemists and stockists and no expiry at stockist/chemists
Required candidate Profile
Multiple positions ( 0-10 years of Experience )
Freshers can also apply for this position
Ability to travel frequently
About Mankind
1. One of the Top 5 Pharma companies in India with 6000+ Cr revenue
2. One of the fastest-growing pharma company
3. Best in Class Compensation and incentive Structure
What can you expect at Mankind Pharma?
Best in class incentives
Unlike other generic companies which employ on third party payrolls, you will be employed on Mankind payrolls
Fast career progression for deserving candidates
Secure and Stable environment
Focus on individual development through training programs
Qualification: B.Sc/B.Sc(Hons) in Any Specialization, B.Tech/BE in Biotechnology/Biochemistry, Biomedical, Chemical, B.Pharma in Any Specialization
Experience: O-10 Years
Contact Details:
Ms. Versha
+91-(11)46546069
versha@mankindpharma.com
Click here for More Vacancies of MR
---
Join Us for Regular Vacancy Updates on –