Biocon Limited is a globally recognized, innovation-led organization that is enabling access to high quality, advanced therapies for diseases that are chronic, where medical needs are largely unmet and treatment costs are high.
Join Us for Regular Vacancy Updates on – 
We are driven by the belief that the pharmaceutical industry has a humanitarian responsibility to provide essential drugs to patients who are in need and to do so with the power of innovation. In line with this belief, Biocon has developed and commercialized a differentiated portfolio of novel biologics, biosimilars, and complex small molecule APIs in India and several key global markets, as well as, generic formulations in the U.S. and Europe. We are a leading global player for biosimilars and APIs for statins, immunosuppressants, and other specialty molecules, with customers in over 120 countries.
We have built an employee-friendly environment for our gender-diverse workforce that is comparable to the best in the world. This has been validated once again by our position among the Top 20 Best Employers in the Biotech Industry as ranked by the prestigious Science magazine. We have been recognized for being a socially responsible organization with loyal employees who are providing global leadership in innovation.
Position: Senior Scientist / Principal Scientist – Analytical R&D Injectables
Location: Bengaluru, Karnataka, India
Job Description:
Proficient in development, validation and transfer of analytical methods like Assay, RS, Dissolution and Physio-Chemical tests to support the injectable generic formulation product developments.
Proficient in handling instruments like HPLC, UPLC, IC, ATR-FTIR, DLS, Osmometer, SOR, KF Auto Titrator, Viscometer, UV-Vis Spectrophotometer, Particulate matter, Particle Size Analyzer.
Handling of instruments like ICP-MS, ICP-OES, DSC, TGA, Circular Dichroism, LC-MS are will be added advantage.
Proficient in cGMP documentation and to assist in the preparation of protocols and reports for analytical activities, and review of the analytical data.
Skillful in Reverse engineering, qualitative and quantitative characterization of formulation drug products.
Hands-on experience in stability testing, handling of OOS, OOT by QMS.
Proactive and skillful in resolving technical problems during product development.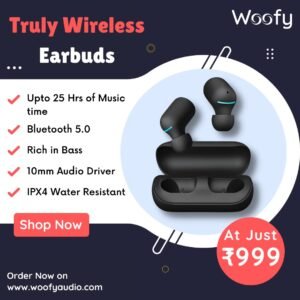 Qualification: M.Pharma
Experience: 3-7 Years of Relevant Experience
Salary: Negotiable
Contact Details:
Pulla Rao
pullaroa.yarramsetti@biocon.com, careers@biocon.com, human.resources@biocon.com, 
Click for More Top Pharma Jobs
---
Join Us for Regular Vacancy Updates on –