Our Company was incorporated as Emcure Pharmaceuticals Private Limited on April 16, 1981, as a private limited company under the Companies Act, 1956. Our name embodies our purpose and core belief of the entire company which is to make Effective Medicine to Cure patients for enabling them to lead healthier lives.
Join Us for Regular Vacancy Updates on –
We are a fast-growing Indian pharmaceutical company engaged in developing, manufacturing, and marketing a broad range of pharmaceutical products globally. Our core strength lies in developing and manufacturing differentiated pharmaceutical products in-house, which we commercialize through our marketing infrastructure across geographies and relationships with multi-national pharmaceutical companies.
We are ranked as the 12th largest pharmaceutical company (Source: AIOCD Jan MAT 2017) in India in terms of market share based on the domestic sales of pharmaceutical products. We believe that our competitive advantage in the domestic market lies in our Established presence in all major therapeutic areas including blood-related, cardiology, pain and analgesics, HIV, gynecology, nephrology, anti-infective, vitamins, minerals, and nutrients products. We have also recently entered the oncology, diabetes & neuroscience therapeutic areas.
We focus our research and development efforts on developing a portfolio of differentiated
products across several platforms, including chiral molecules and biosimilars, and novel drug delivery systems. We have a portfolio of 11 chiral molecules, eight of which we launched for the first time in India. We also have the capability to develop complex products, including difficult iron preparations, oncology drugs, and controlled release products.
Position: Technical Support Engineer
Location: Pune, Maharashtra, India
Job Description:
To perform IT Tech support team role
Manage IT Infrastructure and datacentre Services
Generation of new Windows login IDs for new users.
Activation and deactivation of Windows and Active Directory Domain Login id.
Mail Id creation/deletion/modification, Mailbox archival & MS Outlook related issues.
SAP Backup and restoration activities.
Electronic Data backup and restoration activities.
Preventive maintenance & troubleshooting of Computer systems as well as Servers
Monitoring Server & client performance.
Giving IT support to end users & other relevant stakeholders.
Monitor & maintain network-related activities including LAN and WAN.
IT-related Documents preparation & maintenance.
Maintain IT Compliance for Regulatory and other Audits.
Backup and Restore of server/computer data.
Support network connection issues with regard to Operating Systems and other infrastructure software.
Any other assignment was given by Department Head/Designee.
Preparation of CSV protocols, risk assessment, change control, IT Policies, and procedure documents.
The ideal candidate is preferred from Pharmaceutical Industry.
Support for validation of GxP Applications, Systems like Laboratory Systems, Manufacturing Computerized System, Spreadsheet, and other Application Systems to comply with regulatory guidelines.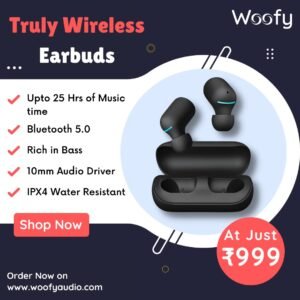 Qualification: B.E/B.Tech, BSc Computers, BCA
Experience: 3-6 Years
Salary: Negotiable
Contact Details:
Mr. Suraj Rajak
suraj.rajak@emcure.co.in
Click for More Engineering Jobs in Pharma
---
Join Us for Regular Vacancy Updates on –