Walk-in-interview on 10TH – 11TH JULY 2021 For sterile manufcturing & Quality Control at Matoda & PALLI
Amneal Pharmaceuticals, Inc. (NYSE: AMRX) is an integrated specialty pharmaceutical company powered by a robust U.S. generics business and a growing branded business. Together, our team is working to build one of the most dynamic pharmaceutical companies in our rapidly changing industry.
Join Us for Regular Vacancy Updates on
Our leadership and global colleagues are deeply experienced and forward-thinking. We have the capabilities, scale, and resources for growth and success. We are nimble and determined. We are Amneal and We make healthy possible.
We're looking for entrepreneurial-minded team players who want to join hearts and minds in our quest to make healthy possible.
We're looking for individuals who bring innovative ideas, a willingness to challenge the status quo, and a focus on delivering value and results. We also look for people who enjoy their work, want to grow with us, engage in our Responsibility commitments, and make a difference for our company, our patients, and our shareholders.
We are looking for competent, dynamic, and motivated candidates for suitable positions for the Injectable unit for our SEZ Matoda & Palli (Kadi) Plant.
1. Position: Executive/ Officer/ Operators/ FTE
Department: Sterile Manufacturing ( Injectable unit /Parenteral Unit)
Location: SEZ Matoda & Palli (Sachana Kadi), India
Job Description:
Desired profile:
To observe & follow all rules and regulations of the production department.
Must be from Parenteral background with exposure to Bag & vial filling process.
To be aware and responsible for achieving the quality objectives and fulfilling the requirements of the quality of the company's service by means of applicable quality procedures.
Sound technical knowledge of the Aseptic area and controlled are related activities.
Technical exposure and expertise on filling & Autoclave machines.
Knowledge of Regulatory guidelines and exposure of USFDA audits.
Knowledge of Quality Management System (QMS) i.e. change control, Deviation, CAPA, and documentation in the manufacturing area of injectable.
Expertise in batch manufacturing and preparation-related activities.
Knowledge of equipment validation and qualifications in injectable.
BMR-BPR review
Qualification: M. Pharm/ B.Pharm/ Diploma Engineering/ D. Pharm/ B.Sc/ ITI
Experience: 02 to 07 years
Area of Expertise: Aseptic & Controlled area operation (Filling, Sealing, filtration, intervention, Bag Printing, Production QMS, Autoclave, Batch Manufacturing, terminal sterilization, etc)
No of Vacancies: 50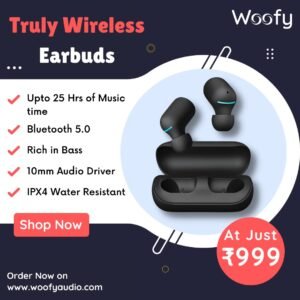 2. Position: Executive/ Officer/ Sr Officer
Department: Quality Control- (Injectable unit /Parenteral Unit)
Location: SEZ Matoda, Gujarat, India
Job Description:
Desired profile:
Testing of raw material, packing material, in-process, finished product, and stability samples (as per stability protocol).
To keep neat and clean at the workplace and follow the Good laboratory practices in the laboratory.
To keep updated of instrument slog-books and to record the data in LNB during testing. To attain and complete a self-training record.
To initiate and review of A)Deviation B)Out of specification/Out of trend C)Change control
To ensure in and out of stability samples from stability chambers.
Charging of stability samples as per stability protocol.
To perform water analysis as per specification, SOP, and GTP.
To coordinate QA for documentation for issuance and retrievals.
Review and monitor USP, EP, BP, and other pharmacopeia monographs for changes/ revision.
To prepare COA of various products/materials as per requirement whenever required.
LIMS master preparation for various product / material/ instruments/ Volumetric solutions etc.
Registration of reference standard, working standard, column, instrument, etc. in LIMS
Preparation/updating of calibration schedule in LIMS
Updating of LIMS master as and when required
Preparation of configured Test plan.
Troubleshooting in LIMS, Involve in Qualification of LIMS module/ Instrument, Preparation of LIMS related protocol study and execution.
Candidates with good communication & interpersonal skills, computer knowledge, exposure to cGMP/ GLP, and understanding of regulatory requirements will be preferred.
Note: Candidate should have 02 to 07 years of relevant experience in USFDA regulatory approved pharmaceuticals (Preferred 21 CFR compliance) organization.
You have to walk in for an interview with an updated CV along with copies of CTC proof, Appointment letter, Increment letter, last 3 months' salary slips, a Bank statement, Education Certificates & Marksheets, Aadhar & PAN card, and 1 passport size photograph.
If you are unable to attend the interview you can share your CV
Below things need to follow:
All precautions pertaining to Covid 19 pandemic will be strictly followed.
Please do not attend the interview if you are suffering from any health issue (cold, Cough, Fever, or Sore Throat). We can conduct a telephonic or video meeting with you later.
Face Mask is mandatory all the time you are on the premises.
Social distance will be followed strictly.
Kindly co-operate with security personnel.
Walk-in Details
Date: 10th & 11th Jul2021 (Saturday & Sunday)
Timing: 9:00 AM to 3:00 PM
Interview Venue:
Hotel Papaya Tree
A.B. Road, Indore Mega-City Circle,
Indore, Madhya Pradesh 453331
Contact Details: neha.modi@amnealindia.com
We are also having openings for OSD Division in various departments like ARD, F&D, Manufacturing(OSD), Quality Control(OSD)hence please send resumes by email at chandanid@amnealindia.com
Phone: 02714677700
Click For More Production Jobs
---
Join Us for Regular Vacancy Updates on